Umzimkulu River Lodge - your winter chill spot
Posted on Sat August 11, 2018.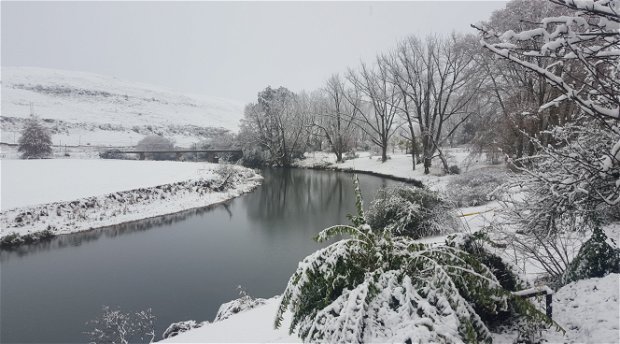 Are South Africans weird! Possibly, but I don't think so.
I was inundated with calls after yesterday's snowfall from a multitude of excited local families heading up to the Berg to experience icy temperatures and a glimpse of the Drakensberg covered in snow!
Underberg is perfectly placed for snow season in South Africa due to our high alpine climate at an altitude of 1,580 metres above sea level at Umzimkulu River Lodge and 2,870 meters above sea level at the top of the Sani Pass.   
When the snow falls in the Drakensberg, the landscape changes overnight into a white winter wonderland of awe-inspiring beauty. Visitors arrive in droves, prepared to take a 6 hour, or more, round trip to see this spectacular event. Underberg/Himeville is rumoured to have more than 2,500 beds available to visitors. Yet recently, during heavy snowfalls in the Drakensberg, a number of folk were stranded without accommodation!

South Africa is a country with a hot climate where the sun not only shines but burns an average of 2,500 hours a year. For us, winter days are not only a respite from the heat but they also bring a dramatic change in scenery and break the "monotony" of greenery which Natalian's enjoy for most of the year.
This in return has an uplifting influence on our mood. You just have to watch a group of adults playing in the snow to see the positive effect it has! The same way sunny days affect people living in cold or wet climates.
How privileged we are to live in a country where a 2.5 hour drive will bring you from the lush sub-tropical suburbs of the Dolphin Coast to a white winter wonderland in Underberg!