5 great reasons to holiday at Umzimkulu
Posted on Mon November 19, 2018.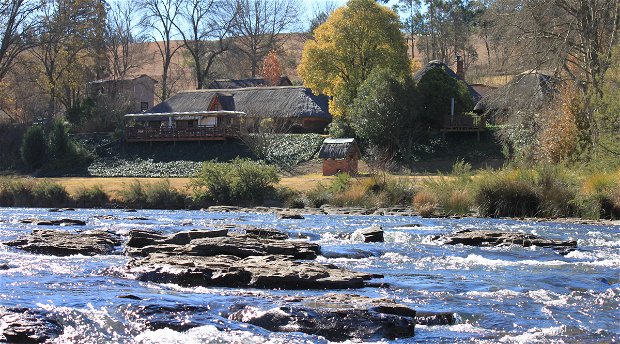 Are you still looking for the perfect destination for your vacation this holiday season? Well keep reading to find out five good reasons you should visit Umzimkulu River Lodge in the Underberg!
1. Relax, Rejuvenate, Unwind in the Underberg
Set on a spectacular bend of the Umzimkulu River, and surrounded by nature and birdlife, the Umzimkulu River Lodge property offers one of the best locations in the world for simply taking a break from reality. Each cottage has river views so you can relax, unwind and really enjoy the beautiful surroundings...
2. Massage
Pamper yourself with individualised affordable massage therapies on the river bank... it doesn't get much better than that!
3. The Best Dining in the Drakensberg
We serve a buffet breakfast daily and have a choice of two mains and selection of desserts on offer for dinner every evening. Let us do the cooking and eat al fresco overlooking the river or in our cosy dining room.
4. On-Site Activities for All
Join our 5km tubing trip or get in a work out on our 6km breathtaking nature hiking trail overlooking thrombosis gorge. River island picnics, trout fishing, boating and a children's playground are all available on the property and you can end the day with a cold one at the pub or cocktails on the deck overlooking the river.
5. Fun For the Whole Family
With so much to do in the area and tons of family-friendly outings, you will never be bored! Visit The Olde Duck Restaurant and Animal Farm, Sani Spoors Cycle Trails, Underberg Cheesery and Himeville Museum or book an archery lesson, horse riding excursion or enjoy hiking at Cobham nature reserve. You'll always find a great way to while the day away...