Splashy Fen Music Festival
Posted on Sun February 12, 2017.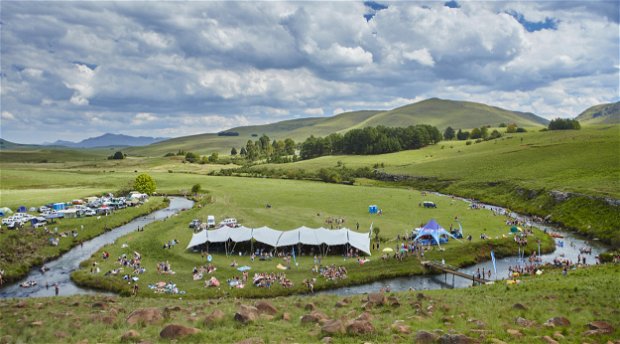 A star-studded line-up for Splashy Fen 2017
Underberg - With just over two months to go, the countdown to Splashy Fen has officially begun; and excitement is building as another International artist joins the already impressive 2017 line-up.

Michael Franti and Spearhead Trio are known for their authentic and uplifting music, finding global success with multi-platinum songs like "Say Hey (I Love You)" and "Once A Day".

Hailing from America, Franti is recognised globally as a pioneering force in the music industry, and giving back has always been at the heart of his mission.

As a rapper, musician, poet and all-round good guy, Franti has dedicated his life to spreading the joy of music and positivity to millions of people; and promises to bring a powerful performance to thousands of eager Splashy Fenners in the picturesque fields of Underberg this Easter.

To add to this exciting news, and hot off the heels of a sold-out show at the Durban Botanical Gardens' Music at The Lake series, Splashy Fenners can get their hands clapping, feet stomping and sing-along voices set for South African favourite, Jeremy Loops.

Just as he did at the Splashy Fen 2016 Revival, Loops and his musically gifted entourage will set the stage alight at Splashy Fen 2017 with their unique and electrifying sounds.

Over 200 musicians will perform for fans across five unique stage areas throughout the iconic 4-day festival – with the new Treehouse stage adding a whimsical element to the festivities. Nibs van der Spuy is another local artist confirmed for Friday's main stage performance at Splashy Fen 2017.

Raised in KwaZulu-Natal, he quickly soaked up a rich tapestry of his close surroundings and has formulated a truly consummate and original sound that all music loving fans can appreciate. Van der Spuy will also be performing an intimate set at the new Treehouse stage.

The Splashy Fen 2017 confirmed line-up includes Australian megastars, The Temper Trap, The Springbok Nude Girls, The Parlotones, Shortstraw, Veranda Panda, Rodney Branigan, The Subway Run, Jack Parow, The Kickstands, December Streets, Desmond and the Tutus, and many more.

TICKETS
Splashy Fen 2017 will take place over the traditional Easter weekend from the 13th to the 16th of April. Tickets are available at www.splashyfen.co.za.